Name That Computer... Contest ANSWERS!
sponsored by Anne'Xed Network
WINNERS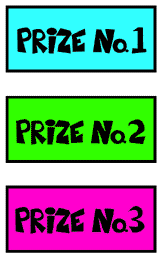 Michael (5/8) received this...


Abby (3/8) received an all expenses-paid, terrific, fun-filled trip...Around The Block!!
Katie (3/8) and Doug (3/8) both received a life-sized statue of our own quiz master, carefully hand-crafted from mashed garbanzo beans, and furnished by the Hand-Crafted Garbanzo Beans Company in Wisconsin. Void where prohibited by law... Or good taste!!!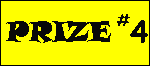 MJ (2/8) received a complete year's supply of fuzzy bellybutton lint... in all colours!

named above have their scores indicated in (parenthesis). As you will note, there was a three-way tie for second place so judges weighed each correctly answered question with its difficulty to determine the winners, in which case two third place prizes were awarded.
Special mentions to the Nine-Thousandth Percentile: Abby, Matt and Bill C.,who all correctly answered one question that no one else who entered got right. What were they? Abby answered correctly the make and model of the computer, Matt answered correctly the make and model of the printer, and Bill C. answered correctly the type of the camera used to take the picture, (which I think is especially difficult). Congratulations!
The program running on the Apple II+ (it's a plus because there is a light on the keyboard) is Space Invaders, as most answered correctly. One may dispute that it is a different game called Breakout. Although it may look like the familiar game, the original picture shows that the game is indeed, Space Invaders.
Thank you for your entries. Any disputes may be addressed in e-mail.